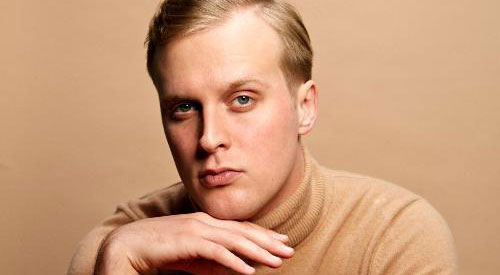 Dale slides into his most comfortable lightweight turtleneck for a conversation with actor and comedian John Early. Over some very strong black coffee, and with some late-rising playwrights milling about in the background, John and Dale talk about crafting stage personas, church meetings in Nashville, shouting at Amy Poehler, kinship with smiling people, and Dale's triangular theory of life and love. Featuring a character audio portrait from NY's underground by Leslie Goshko.
Podcast: Play in new window
| Download (Duration: 1:11:50 — 42.3MB)
Subscribe: iTunes
| Android
| RSS
John is the host of both the monthly(ish) variety event Showgasm at Ars Nova and the weekly series Cake Shop Comedy in NYC. John's solo show Literally, John Early played to sold out crowds at Joe's Pub and he stole every scene in Wet Hot American Summer: First Day of Camp. Catch John whenever you can and as often as you can.
On October 6, at 9:30pm Dale returns to the Running Late with Scott Rogowsky show at Littlefield in Brooklyn. He's sharing some hot new tips for apartment seekers with fellow panelists Aparna Nancherla, Horatio Sanz, and Budd Mishkin. And he'll probably make fun of Marty again, too. Get some tickets!