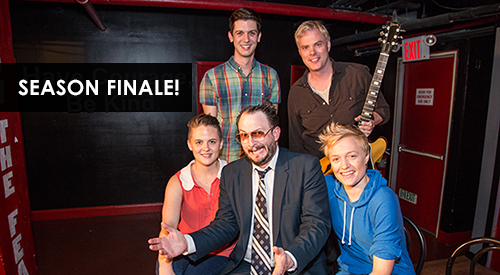 Dale rewards fans of incredible awkwardness in this final show of his seventh sensational season. Comedians Aparna Nancherla, Emma Willmann, Josh Sharp, and Maria Heinegg join Dale for a wide ranging conversation full of personal anecdotes and mostly true tales of their lives in comedy. Live from the The PIT Underground in NYC, the four discuss airport massage parlors, favorite short-term Presidents, HR nightmares, and true crime in America's Vacationland.
Podcast: Play in new window
| Download (Duration: 1:12:18 — 38.9MB)
Thanks for a wonderful season everyone! The entire season is available on itunes, or you can find the full archive of shows up on the main site www.daleradio.com, just click on Past Seasons. Till next time…
Photo of the group (minus Aparna who had to dash out early) by Jena Cumbo.