Dale Radio Season 8: Adam Wade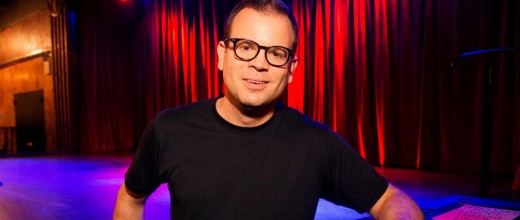 Dale hangs his gold-toe stockings with care for this wonderful holiday conversation with comedian and storyteller, Adam Wade. Dale and Adam have a lot in common and this episode finds them sitting down and swapping tales of performing in basements; resembling cast members of Ghostbusters; creatively redesigning Port Authority; and putting in the work to make it in showbiz. Adam recently released a terrific storytelling album, The Human Comedy, and Dale asks for a deep dive into the mechanics of putting the album together. Adam not only discusses his process, but shares some early influences that encouraged him to move away from standup and into the world of telling honest stories drawn from real life. In addition, Dale offers a tour of his Christmas decorations and there's a new character portrait from Los Angeles-based comedian, Claire Downs.
Podcast: Play in new window | Download (Duration: 1:13:01 — 44.7MB)
Subscribe: Apple Podcasts | Android | Google Play | Stitcher | RSS
Adam Wade's album, The Human Comedy is available on adamwade.com or on itunes. Dale can't recommend this thing highly enough – makes a perfect companion for long rides to see family (or get away from them). Adam performs regularly at The Moth and teaches an extraordinary class at NYC's Magnet Theater. See him live and know that decent guys still exist out there! Claire Downs can be seen in the online series, These People, available at thesepeople.tv.
Dale's taking a break for the holidays, but catch him live at SF SKETCHFEST!! Tuesday, January 19th with guests DJ Hootsy, Andy Wright, George Chen, and more!! Tickets are $20 – and for that you get Deep Night with Dale as well as a hilarious set from San Francisco's comedy legends, Killing My Lobster. Get tickets now before they sell out!
Photo of Adam by the incomparable Mindy Tucker.